SLPs LOVE tips and tricks!
Today's guest blog is by Dr. Karen Speech and Language!

Do you know this student?
Poor decoding and reading comprehension skills; most likely qualifies for supplemental supports or special education services.
Weak spelling skills; no matter how many times you shorten his/her spelling list or practice the weekly spelling words.
Low vocabulary scores on formal language assessments; also qualifies for speech and language services.
Poor academic skills across the board.
Chances are, this case sounds familiar.
Let's think about two things that jump out in this case study: reading and vocabulary.
It's no surprise that both of these areas are a struggle; because weak vocabulary skills can be the culprit behind reading problems (Cunningham, 2001). We can't comprehend what we read unless we know at least 90-95% of the words in the passage (Nagy & Scott, 2000), and if we don't read effectively we lack opportunities to learn new words through independent reading (Graves, 2006). It's an endless cycle.
So what do we do for students with poor decoding AND vocabulary skills?
Many of us are putting interventions in place to target phonological awareness tasks, such as segmenting and blending phonemes. We know that these strategies can improve reading skills (Ehri, Nunes, Willows, Schuster, Yaghoub-Zadeh, & Shanahan, 2001; Yeh & Connell, 2007).
You might be addressing vocabulary by teaching your students to identify categories, name items in groups, or describe items by stating their semantic attributes. These techniques are also backed by research (Beck & McKeown, 2007).
If you or your colleagues are doing both of these things, you're on the right track.
But there's something else you can do that can make your treatment even more effective.
To understand this fully, we need to understand the Lexical Quality Hypothesis (Perfetti, 2007). According to the Lexical Quality Hypothesis, creating "high quality entries" into our mental lexicon and enable us to use words flexibly and effectively. In plain English, having a "high quality entry" for a particular word means we understand it really well.
Perfetti (2007) explains that we need to have knowledge of the linguistic features of a word to achieve a "high quality entry" and understand a word well.
The " linguistic features" of a word include the following:
All of these linguistic features are interrelated; which means they all impact our vocabulary.
Let's look at a couple specific examples.
Have you ever had a student that confused their and there? They probably didn't fully grasp the orthographic properties.
Do you have students who don't understand that the verb graduate turns into a noun when you add a suffix and say graduation; and don't understand how to use either word in a sentence properly? They are struggling with the syntactic, morphological, and possibly the semantic features of the root word.
Because all of these features are interconnected, we need to go beyond just the semantic aspect when targeting vocabulary.
We need to help tie these features together, so we can help our students achieve "high quality entries" that will enable them to generalize word use across contexts. This means we should make sure we're addressing we're targeting multiple linguistic features at once when targeting vocabulary.
When it comes to vocabulary, the phonological component is critical.
As Kucan (2012) wrote, "No one will use a word they can't say" (pp. 362). Students need to know how a word sounds and how to say it in order to fully understand and use it effectively.
A perfect example of this is when young children mispronounce multisyllabic words as they gradually learn what they mean. For example, I've had a study who used to say, "He hind me" instead of, "He is behind me." This student was just starting to understand what the preposition "behind" meant. As his pronunciation improved, so did his use of the word (notice there is a syntactic component here too).
Incorporate this phonological component in to your vocabulary intervention, and you will be helping your students make connections they've missed along the way.
So what can you do right away to help your students make the semantic and phonological connection?
Here are a few tips:
Work on pronunciation. We already do this with our students with diagnosed articulation or phonological disorders; but we can do it with students who have vocabulary delays as well.
The easiest way to do this is to give students opportunities to say the word. This could include saying the word and having them repeat it, or having an unstructured conversations that elicit spontaneous productions of the target words.
Tie meaning to speech sounds. Students need to understand that speech sounds are meaningful linguistic units. They need to know that changing sounds in a word can change its meaning. Minimal pairs are a perfect example; such as when you change the beginning sound in cake to a t it turns in to take. Drawing attention to these differences can make students more aware of the connection between speech sounds and semantic meanings.
Pick the right words to target. This is a hot topic these days. When we address vocabulary we need to answer two important questions outlined by Longo and Curtis (2008):
Does the word occur frequently?
Does learning the word help the student to understand more difficult concepts?
If the answer is yes to both questions, then the word is appropriate to target. Typically Tier 2 words as outlined by Beck, Mckeown, and Kucan (2002) meet the criteria. I've discussed this in detail in Are you an SLP working on vocabulary? If so, read this first. We only have so much time in therapy, so we need to make sure we get the biggest bang for our buck with the words we choose.
Vocabulary is complex and these linguistic features have a global impact on our students. You can use these tips to start making an impact right away.
If you're interesting in learning how to target the orthographic component when addressing vocabulary, you can read Attention SLPS: You are the missing link to creating better spellers.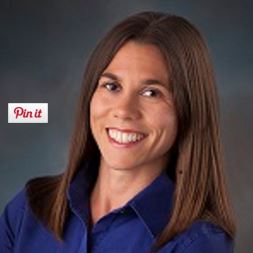 Dr. Karen Dudek-Brannan, Ed.D. CCC-SLP, has been a practicing speech language pathologist over 10 years, and has worked in the schools and medical settings with adults and children, has supervised clinical students, and has taught college courses in Special Education and Communication Sciences and Disorders. She currently works in the school systems and runs Dr. Karen Speech and Language, a website with innovative resources for treating language disorders with an emphasis on metacognition.
I know you're looking for more resources for vocabulary support, so check out this blog post next!